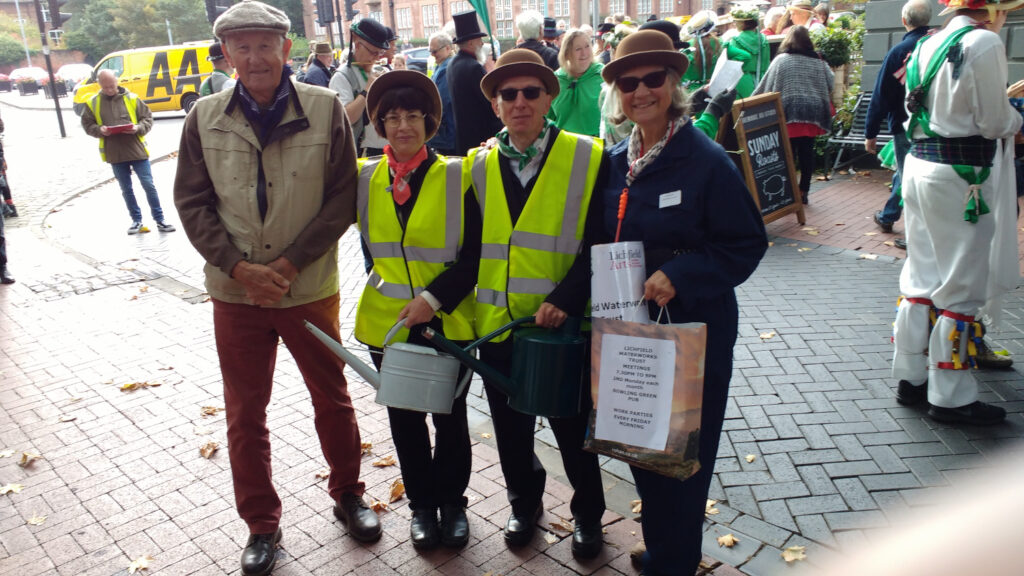 Why volunteer with us?
By joining us you will you will be able to make a real contribution to a new visitor attraction which will keep alive one of the key parts of Lichfield's heritage. You will also help to provide a new facility for entertainment, musical and dramatic performances and other community events while applying and developing your skills and knowledge. Volunteering with us will also help enhance your profile/CV and where appropriate boost your career/job prospects. Also consider the social benefits of the group or the friendly people that you could work with.
How to volunteer with us?
Register your interest by emailing, texting or phoning Robin Taylor, our Volunteer Co-ordinator r.taylor@virgin.net or on 0773 8939271. Alternatively drop in to one of our working sessions (10.00 to 12.30 Tuesdays or Fridays) and have an informal chat with one of our trustees.
We look forward to hearing from you.