I've just been reviewing the work that has been going on at Sandfields recently and it seems that we have been busy dismantling various parts here and there. I guess it is a case of it 'we have to take it apart to fix it'.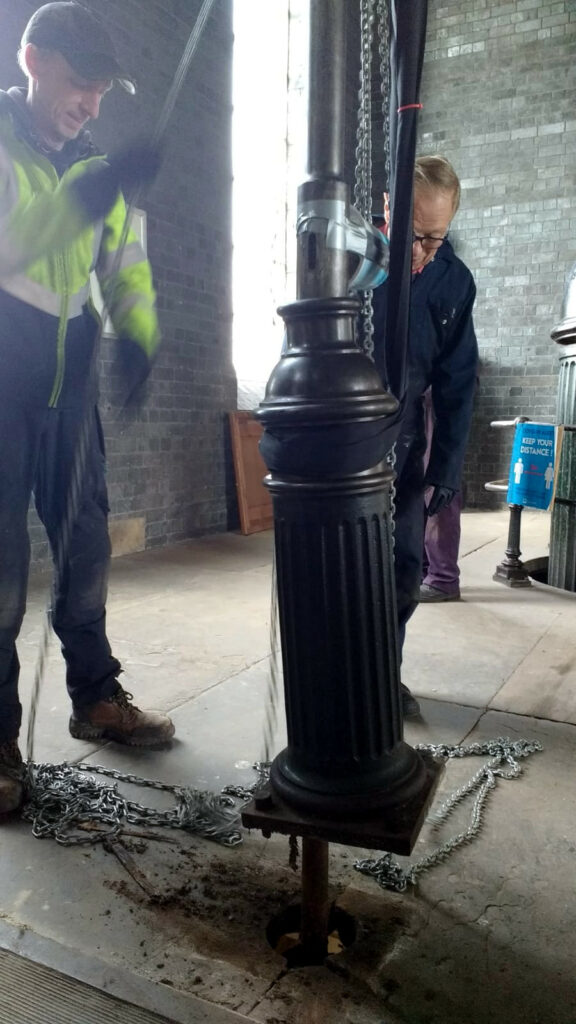 As part of the ongoing work to get the engine to move again, a number of pieces of equipment have had to be disconnected from the beam. This is because something or maybe a number of things have seized and we can only find out what is stuck by disconnecting the various pumps and items to find out what moves and what doesn't.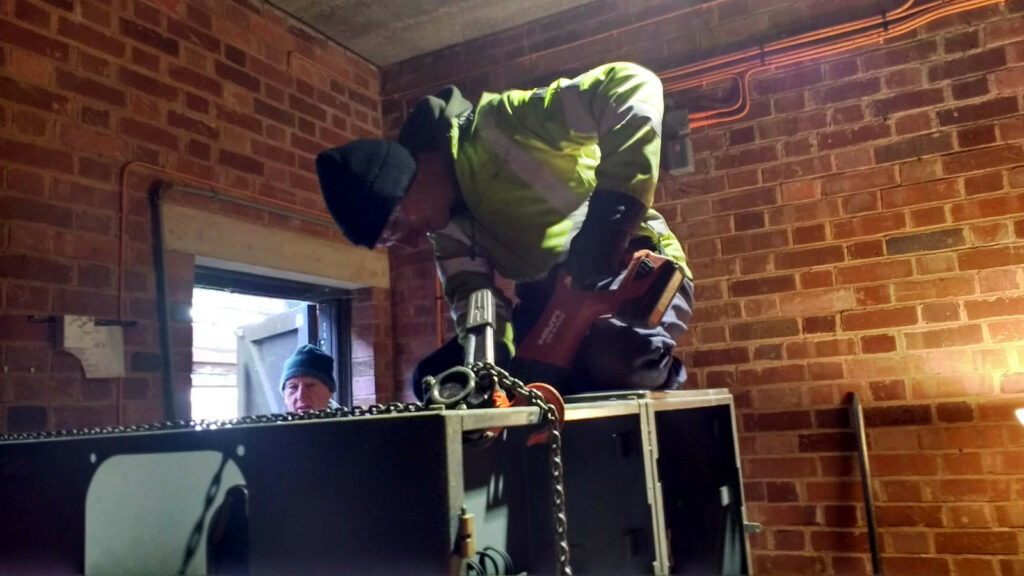 The adjacent building which contained the switch gear which controlled the 11kV supply to the station has been emptied to enable the space to be used for other purposes. The large switches were disconnected by Western Power to make them safe before they were dismantled and taken away.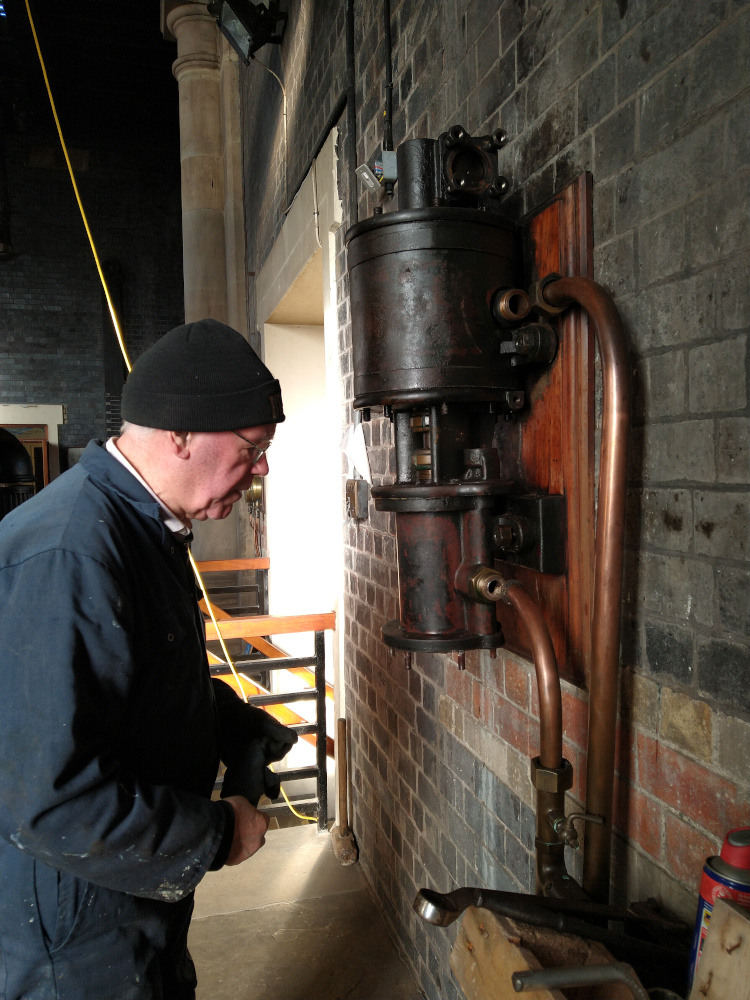 The Westinghouse air pump which replenished the air in the surge vessel has been disconnected and removed from the wall so that it can be dismantled and inspected prior to being conserved.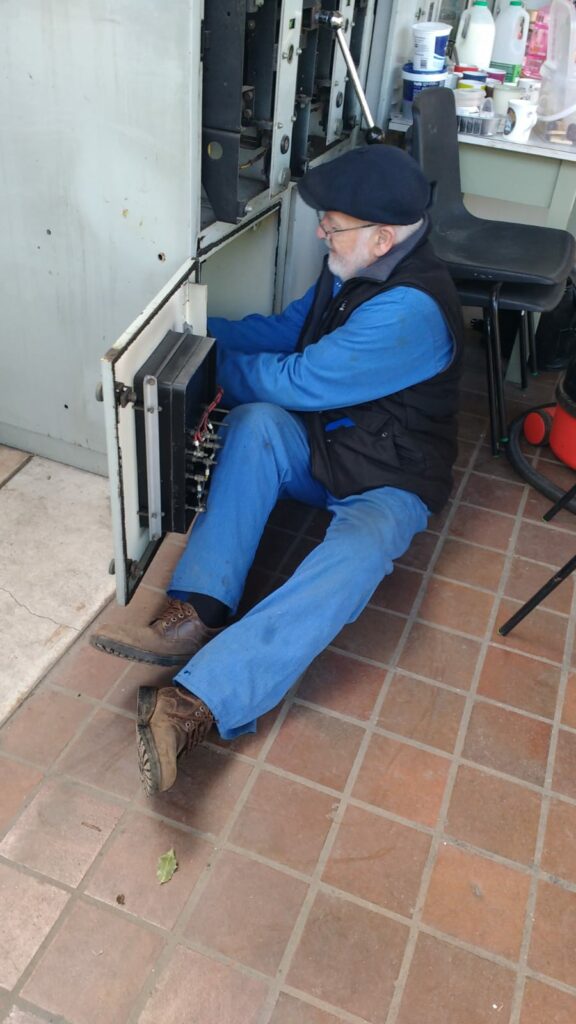 Parts of the 1960's pump control panels have been dismantled as part of the work to get them functioning as part of an interactive exhibit. We hope to enable visitors to work through a series of steps to 'power up the pumps' and get the water flowing to the reservoir.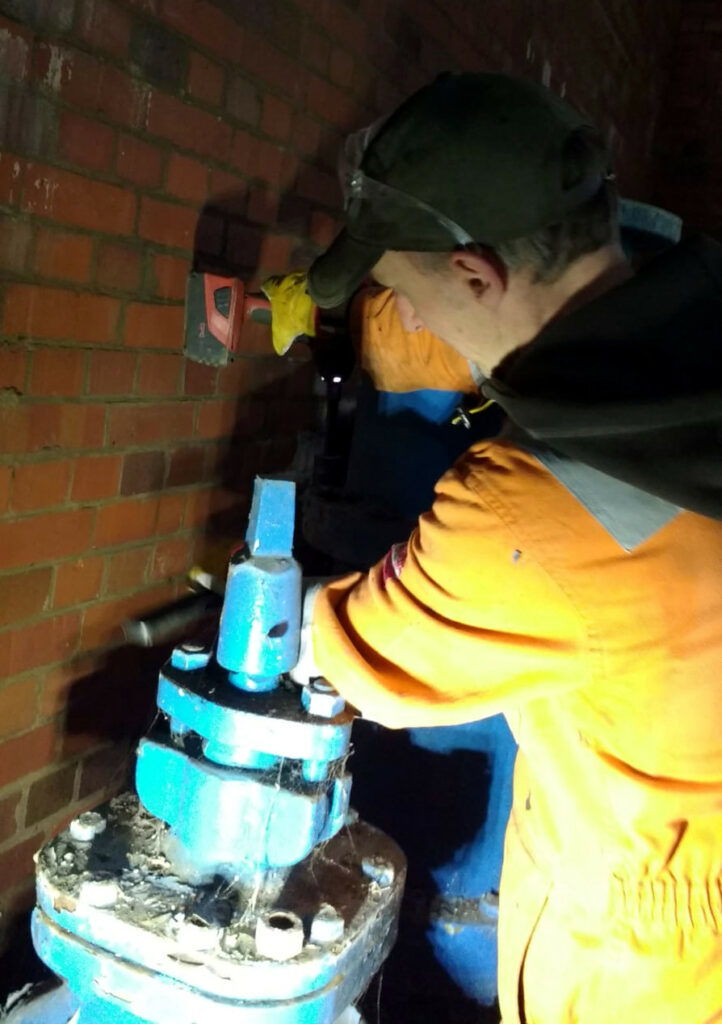 In other parts of the building work is ongoing to remove old installations that do not add to the telling of the story of the Sandfields pumping station so as to make those rooms available for new purposes.